A Guide for Agents Who Want to Learn How to Become Certified and Sell Medicare Advantage Plans, Medicare Supplement and Prescription Drug.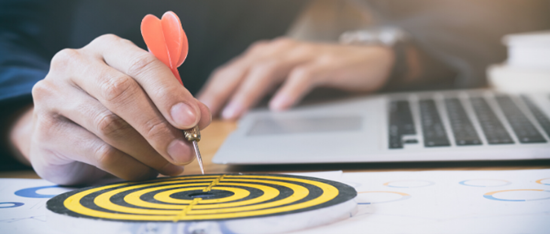 It's no secret that Medicare Advantage (MA) plans are the fastest growing segment of the Medicare market. MA enrollment increased by 10% since last year – continuing a 14-year growth trend – to reach an estimated 22 million people.
From just 13% of new enrollees in 2004, MA's market share has grown to more than 34% today and is projected to reach 42% by 2028. As more senior clients vote with their checkbooks – in favor of MA plans – many of the top senior-focused agents are taking steps to add MA plans to the product portfolio.
What are Medicare Advantage plans?
The Center for Medicare and Medicaid Services (CMS) describes MA as an "all-in-one alternative to Original Medicare," bundling Medicare Part A, Part B, and usually Part D in a single plan.
"Some plans may have lower out-of-pocket costs than Original Medicare," CMS says, and "some plans offer extra benefits that Original Medicare doesn't cover - like vision, hearing, or dental."
Medicare Supplement and Original Medicare:
Must be Medicare-eligible.
Have monthly premiums (Supplement) or No Max limits (Original)
May leave the enrollee with deductibles or co-pays
Require the enrollee to pay Medicare's Part B premium (some MA plans offer a monthly Part B giveback)
Only MA Plans:
Provide an alternative to coverage by Original Medicare
Are not standardized but must offer the same benefits as Medicare Parts A and Part B
May include prescription drug coverage.
Allow enrollment only during four designated enrollment periods
Initial Enrollment Period:

the 7-month period that begins three months before the

month the individual turns 65
Annual Enrollment Period:

Oct. 15 through Dec. 7

Open Enrollment Period:

Jan. 1 through Mar. 31 – certain limitations may apply

Special Enrollment Period:

allows a beneficiary to enroll outside of a designated

enrollment period if certain eligibility criteria are met.
MA premium rates have been steadily declining

. Medicare Advantage premium rates went down by an average of 6% from 2018-2019. That continued a multi-year trend; MA premium rates have dropped each year since 2015. **

For many Medicare beneficiaries, MA plans offer high perceived value

. "What works in the Medicare program is Medicare Advantage – because plans are competing on the basis of cost and quality, driving towards value and increasing choices for beneficiaries,"

Seniors are already comfortable with MA-type products

and services

. People

approaching or at age 65 have long experience with the HMO and PPO plans hosted by their employers. Furthermore, they are internet savvy. And many have been primed by the financial crisis to prefer lower premiums.
More providers are now offering MA plans

. Medicare Advantage has added 800 new plans in recent years, a trend which shows no signs of abating.

More MA plans are adding non-traditional benefits

. CMS expanded the supplemental benefits that may be provided in MA plans. Now, plans can offer a host of non-traditional benefits, such as at-home grocery delivery, non-emergency medical transportation to doctor appointments, or home modifications like the installation of air conditioning for beneficiaries with asthma, and home renovations for the fall-prone elderly.

Health and Human Services and CMS officials are reducing once onerous regulations

. Administration officials in April unveiled a plan to shift fee-for-service into a global pay structure where physicians, hospitals, clinics, or Medicare Advantage plans would assume more risk. Such a move would create even more opportunities for competition in the MA business.
All the signs are positive for the MA market:
Beneficiaries are enjoying better care and seeing better results (MA truly is managed
care).
By adding MA products to their portfolio, agents can become true "solutions experts,"
further cement client relationships, and significantly grow their businesses as they
address client needs on a more holistic basis.
The path to becoming an MA agent is straightforward.

Here are the simple steps for you, the agent, to follow:
To get appointed you will need to have good credit, no late or outstanding bills due. No DUI's to get appointed with United Health Care or at least 5 years old. Have a clean background, no felony or criminal background.
Go get your California Health and Accident license at prelicensetraining.com take the code and ethics course $39.99 and Health and Accident $39.99 or search your state training! Other state search your Department of insurance for classes.
Go to PSI https://candidate.psiexams.com/ set for your test $85.00 Pass at 70% then get your fingerprints done $137.00. https://oag.ca.gov/fingerprints/locations
Send that in to https://www.insurance.ca.gov/0200-industry/0010-producer-online-services/0100-flash/index.cfm $188.00 Get your License in CA.
Go to CA Department of insurance for information https://www.insurance.ca.gov/0200-industry/0200-prod-licensing/0100-applicant-info/index.cfm
You might want to think of a business email to handle all the new information you will receive.
Now you're ready to get appointed at jsaonline.com and Shop N Health Insurance Agency Home of the Medicare Mobile Office. To get appointed you will need E and O insurance https://www.360coveragepros.com/ $395.00 or make payments.
Start your certification process now. Realistically, agents need to have their contracting and certification for MA plans locked down several weeks in advance of AEP – ideally by mid-August. As always, AEP runs from Oct. 15 through Dec. 7.
Reach out to JSA or GA Marketing Mentor, such as your contact at Shop N Health Insurance Agency who will help you identify which carriers are competitive in your market. Your marketing Mentor will work with you to determine what your portfolio of carriers and products should look like.

Next, obtain a contract. They then send an email to each agent's inbox that contains a link to where agents can register. Once registered, the agent goes to the producer-contracting section to begin the contracting process. The first contract is slightly more time-intensive than subsequent ones, but even the first one will take only 10-15 minutes to complete.
The first contract process requests several pieces of information (such as addresses, banking information, void checks, etc.) that, once entered, become part of the agent's profile, and can be used in all subsequent carrier contracts. The agent completes each of the contracts electronically, digitally signs them and submits. Allow seven-10 business days to process your contract. (The timeframe may vary, depending on the carrier.) During this time, the carrier conducts background checks and makes sure all their criteria are satisfied before accepting your submissions.

Assuming all looks good, the carrier then assigns you an agent number and provides instructions on how you can log into the carrier's site.


With every appointment comes a certification process you must pass with 85%-90% within 3 times to get appointed with that carrier. Remember these are open book tests, you can have two screens open to look up the answers.
After you are set up with an individual carrier, shift your focus to the preparation and training you'll need to become certified. Most major carriers require you to take tests administered by America's Health Insurance Plans (AHIP).
Take the AHIP Certification, this is a difficult test. Cost $125.00 Federal exam must pass with a 90%. You only get three chances please call Tamie if you fail the first time.
But before you Begin AHIP testing, spend time re-familiarizing yourself with Medicare overall, as well as with the specifics of MA plans. Ask about our Agent Sales book.

This will take you through the ABCD's of Medicare, the differences between Med Supp and MA, PDP features, and processes for appeals, grievances, and penalties; it has all the information you need to obtain a basic understanding of Medicare.


Sign up for the AHIP test. Start with United Health Care contracting this will give you a $50 discount for AHIP. The test has five modules on topics including ethics, compliance, fraud, and abuse.

Each module ends with a quiz. After completing the five modules, agents take a 50-question test. All totaled, it approximately 5-6 hours to complete the modules and the test. You'll need a 90% score to pass, and you'll need to pass in no more than three attempts. Please if you don't pass the first-time call Tamie for assistance.


Once you've completed and passed the AHIP tests, go to the site of your individual carrier to take its specific training. You'll need to complete both AHIP and individual Carrier specific certification before you'll be ready to sell MA plans.
Each major carrier requires agents to take certification tests on their sites – these involve carrier-specific content such as plan information, carrier marketing rules, and instructions on how to submit business and how to market (such as the use of company logos).
Get Free Medicare training and ride along to appointments with Tamie Mongold ShopAgency65@gmail.com We do online training learn from the comfort of your home or listen to a recorded training.
You can Make Good Money!!!
California NEW to Medicare MA and MAPD commission is $750 in 2023 and expected to increase commission 6% per year. For policy change $375 in 2022. Medicare Supplement is 20% commission first year and we have Dental PPO at 12%-18%-30% commission.
After initial payment the next year residuals are $31.25 per person per month for MAPD 100 clients =$3125 in residual income per month plus new sales and builds every year.
Other State commissions for MA and MAPD NEW to Medicare $600.00 and policy change $300.
Now, it's time to compare rates and submit business. Once you've contracted with a carrier and passed your tests to become certified, it all becomes real - and it's time to get out there and sell.

This includes tools such as those available on the My Health Plan on www.arc.jsaonline.com/myhealthplan including:
Paper application upload or you can use want an all-in-one platform where you can run quotes, compare plans and actually enroll clients without having to go to all the major carriers' sites.
Quoting– allows you to compare all MA plans available in any area.
Enrollment– provides the ability to electronically enroll clients in MA plans using a digital signature either in-person or via email. In addition, my health plan provides agents with another option: send clients a link through personal URL (PURL). With the PURL feature, clients can review plan options and pricing, select the best fit and then electronically apply at their convenience.
The link is tied back to the agent's NPN so the enrollment will automatically be credited to the agent.
Commission – JSA protects your commission.
Free Training – Final Expense – Life – Dental – Accident - Medicare


Is MA Worth the Effort? Absolutely!

Increasingly, clients and prospects are going to want to work with agents who provide complete Medicare solutions, and that means being equipped to offer access to MA plans. Top agents are finding that it is well worth the extra effort to jump into this large and rapidly growing market.

If you are interested in pursuing the Medicare Advantage market, please reach out to one of our GA Marketing Mentors and they will gladly assist with everything you need. We appreciate your time and the opportunity to assist in growing your Medicare business.

Tamie Mongold
Phone: (951) 795-1943
Email: ShopAgency65@gmail.com